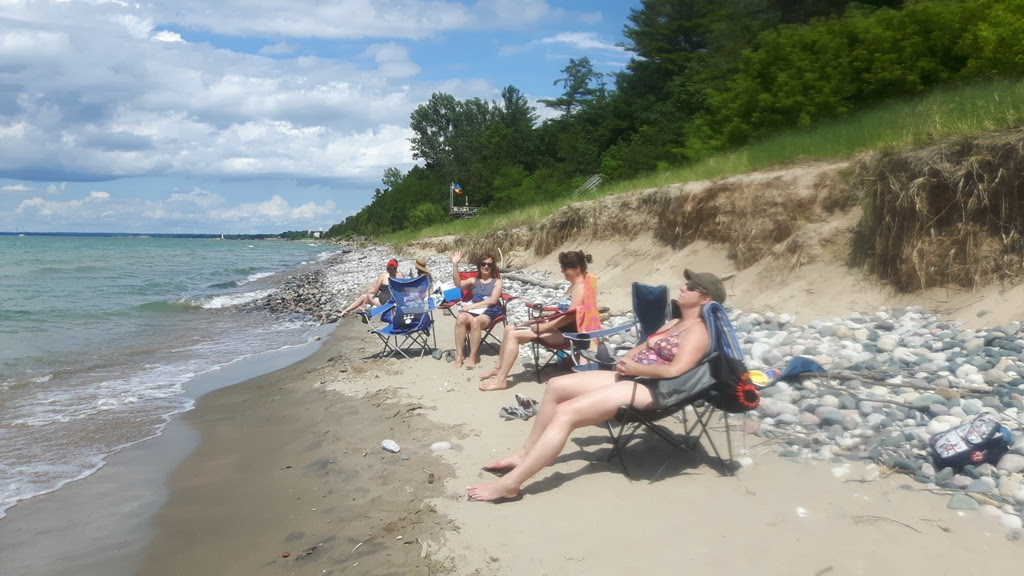 Next Retreat house is booked, in Grand bend, at a new wonderful location at Southcott Pines, Grand Bend.
This year's retreat was a huge success.  Excellent food, excellent company and a real sense of community and camaraderie.  Even though it was a little bit bigger than last year, everyone chipped in to make this one of the best years yet.
I have already booked the same place for next year's retreat.  The dates are Friday June 22 – Monday June 25, 2018.  Be sure to mark those dates on your calendar because if it's anything like this year's you won't want to miss it.
Here's a Daily Sample Schedule with the possibility of more Yoga:
8:00 am – yoga all levels & chair
9:30 am – Breakfast
10:30 am – Circle Time – Soul Work
12:00 pm – Lunch
1:30 pm Free Time
5:00 pm – Journal/Creative work
6:00pm – Supper
7:30 pm – Circle Time – Angel work/or Meditation
9:00 pm – Socail Time/Sing/Precussion
Rates: Taxes in
Rates from $360 to $560 for 3 night Retreat.
Rates include Lodging, all Meals, and all Activities
The Day rate of $90.00 available for each day for Saturday and or Sunday, lunch included.
Private Sessions for Reiki, Cranial-Sacral, Space will be limited for these Therapies. Prices vary.
Reservations are required to assure your spaced and room request. Let us know if you have any dietary restrictions, if you need to bring any special food, that is fine. We will alter price accordingly. A list of what will be needed to pack, will be sent..and more. 50% down for deposit, balance due May 15 2017 or as you sign up
…LIMITED SPACE ***** installments can be arranged.
For further information please contact:
Karen Egoff by email at Karen8448@hotmail.com
or by phone at 519 621 5599
Our Web Site is www.mysoulbalance.com
If you wish to be on a list for next year let us know.
Or, if you wish to have a day retreat, this summer.