Reiki Training
At My Soulbalance we are proud to have taught and attuned Reiki to hundreds of men and women over the past 15 years. Becoming attuned to Reiki Energy is a blessing both to yourself and also to our planet Earth.
We have both Reiki 1 on Sunday October 30th, and Reiki 2 on Friday October 21st coming up this fall. If you are interested or are looking for more information, please contact Karen.
Reiki One
Next Class is Sunday October 30, 2022, 9:30 AM – 4:30 PM
Cost: $295 – Includes all Course Materials & HST
The simplest definition of the word Reiki is Universal or Spiritual (Rei)- Life Force or Energy (Ki). Reiki is a simple and powerful system of energy work that anyone can learn to use for developing physical, emotional, mental, and spiritual harmony and wholeness in themselves and for assisting others.
Reiki class you will learn: *Physical application of hand positions for self treatment and treatment of others
* identify your Chakras
* Meditation exercises
* The History of Reiki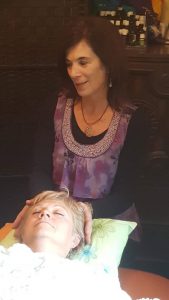 * First Degree permanent attunement & certificate
Reiki Two
Next Class is Friday October 21, 2022, 9:30 AM – 4:30 PM
Cost: $395 – Includes all Course Materials & HST
Reiki II teaches the student three ancient, powerful, healing symbols which gives you a leap in your effectiveness as a Reiki Practitioner. Reiki II focuses and intensifies Reiki I energy. Additionally, being attuned to Reiki II allows you to work on Mental / Emotional Issues and another symbol that is used to perform Distant Healings. As with Reiki I, you can use the Reiki II symbols on anything including: yourself, your pets, your food, family and clients even your telephone and your automobile.
For more information contact Karen at: Ph/Txt 519-242-4996 or email at karen.soulbalance@gmail.com